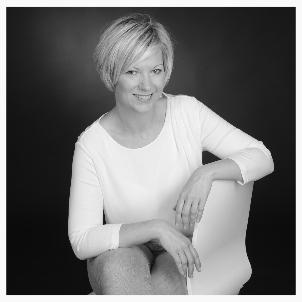 My professional pathway has always been a mixture of gathering work-experience in combination with life-long-learning. This approach is now resulting not only in a broad experience in several areas but in addition the ability to abstract that experience in order to always find a customized pragmatic solution.
I obtained my bachelor in Midwifery in 1994 after which I started my professional career in a large University Hospital in Belgium. During my Midwifery career I successfully obtained my Master in Medical-Social Sciences at the University of Leuven (2001).
My pathway in the Pharmaceutical Industry started right after my Masters, in the summer of 2001, when I explored the Belgian roads as a Clinical Research Associate, managing 16 sites through phase 3b and phase 4 trials.
A new challenge interrupted this path for 4 years when I took the responsibility as Head of the Midwifery Educational Program in Limburg to reorganize the educational program to fit the Bachelor-Master structure within the European Legal framework of Bologna Decreed.
Having team-responsibility for 11 FTE, we accomplished to succeed this EU-accreditation and to reform the educational program content wise and being first in Belgium to implement new learning methodologies (such as Problem-Oriented-Learning). In addition the team developed several bachelor-after-bachelor programs for health care professionals (inclusive Belgium's first educational program for breastfeeding specialists) and we organized congresses and life-long-learning programs for midwifes.
During this career in the Midwifery program I continued to study and obtained a degree in Quality Management (University of Leuven, 2004) and a Master-after-Master in Gender studies (University of Antwerp, 2006).
But the appetite for travel put me back on the industry path when I accepted in 2006 a job as Global Clinical Study Manager for a German based Pharmaceutical Company. With Head Quarter Responsibility for an International Multicenter Phase 3 Pivotal Trial for a new compound I needed to manage Contract Research Organizations, local study teams and other vendors (such as central LAB, central ECG, IVRS, e-CRF,…). Organization and conduct of International Investigator Meetings and Refresher trainings, Implementation of Patient recruitment and Retention program were other responsibilities.
One still unexplored pathway was discovered recently: Medical Devices. As a Clinical Project Leader for a Brussels based Devices Company I had the responsibility for clinical projects within the product development in EMEA. Projects were followed up from preparation phase (protocol writing in close cooperation with R&D, site selection and logistics) through study conduct and close-out phase (report-writing inclusive data-analysis). Scientific Marketing support through abstract writing for congresses, training tools for sales representatives or scientific publications were also part of my responsibility.
Throughout the years I've received trainings in FDA regulations, ICH guidelines and GCP/SOP compliance, project management, effective co-monitoring visits and budget workshops. Recently also in ISO 14155 part 1 &2.
Recent news
Contact me
Tel. 0032 (0)493 19 55 05

Gerdingerpoort 22A
3960 Bree
Belgium